Lynn Murray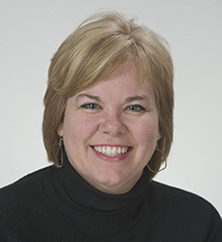 Dr. Lynn M. Murray is the Director of Outreach and Business Engagement for the Kelce College of Business at Pittsburg State University.  Lynn earned her Ph.D in Marketing from the University of Missouri-Columbia, graduating in August, 2007. Before returning to Pitt State for her MBA in 2001, Dr. Murray worked in the hospitality industry for firms such as YUM!, Disney, and Brinker International.

Her teaching emphasizes learning and application through the use of live cases. In these projects, students work with non- and for-profit clients, gathering data from various sources to provide clients with guidance.  Projects have included developing proposals for downtown businesses, conducting customer satisfaction surveys, developing marketing plans for new-to-market products and services, and positioning plans for local organizations.

Lynn has been bringing her expertise to the Colonial Fox Theatre as a trustee since 2018.

Lynn Murray
Director of Outreach and Business Engagement
Pittsburg State University
203 Elmwood Dr.
Pittsburg, KS 66762
lmurray@pittstate.edu